Forefront Arts offers private lessons in Acting, Voice, and Dance!
Contact us to schedule a trial lesson with one of our coaches!  Trial lessons are 30 minutes for $35.
Following your trial lesson, if you want to continue with that coach, you'll book your lesson slot for a month at a time. Your saved credit card on your family's account will be auto-charged at the beginning of each month for your upcoming number of lessons that month.  Contact us in advance with any weeks you'll need to skip (school breaks, vacations, etc) so we don't charge you for that week.
30-day written notice is required to end your lessons so we can open your reserved time slot up for another student.
Currently all private lessons are offered virtually via Zoom.
Lesson Rates:
30 minute private lessons (ages 5-8) ~ $35 per lesson (generally $140 per month)
45 minute private lessons (ages 9+) ~ $45 per lesson (generally $180 per month)
60 minute private lessons (ages 12+)  ~ $55 per lesson (generally $220 per month)
Spring Recital:
All private lessons students work towards a recital in May. There is no recital fee to participate.  All students are invited to perform, and family & friends are invited to attend.
Private Lesson Coaches: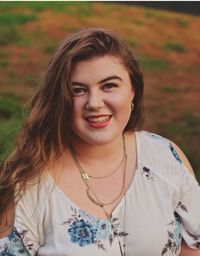 SYDNEY COFFEY  ~ Vocal Coach
Sydney is from Loganville, GA. She has been singing in ensembles for 9 years, and teaching voice for 5 years. She is well-versed in sheet music, harmonies, arranging choral pieces and solos, individualized instruction, and group vocal directing.
She is available for in-person and online lessons.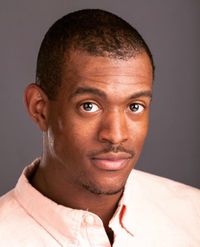 JOSHUA DAVIS  ~ Dance / Acting Coach
Bootscootin' from Texas, Mr Joshua is very excited to be joining Forefront Arts this year. He oversees Forefront's growing after-school dance program, and choreographs the Young Actors Ensemble productions, and our competition team for Jr Theatre Festival (JTF).   Mr. Joshua has also choreographed shows such as Grease, Footloose, Lion King Jr. & so many more! As a performer, Mr Joshua has played roles in 9 to 5, Black Comedy, House of Blue Leaves, Young Frankenstein, You Can't Take It With You, Best Little…House In Texas, Guys and Dolls, Joseph & The Technicolor Dreamcoat, South Pacific, Beauty & the Beast, Footloose & Shrek! 
He is available for online lessons, or in-person one-time coaching in students' homes.
HALEY PEELER  ~ Vocal / Acting Coach
As a private vocal instructor and director Haley has worked with hundreds of students on connecting their passion for singing, dancing, and acting with technique to help them learn to become well-rounded performers and unlock the full potential of their talents. From "Annie" to "Frozen" to "Fairtyale Courtroom," Haley has directed a number of shows and musicals that have given students the opportunity to see their love for theatre grow and bravely embrace new talents. 
She is available for in-person and online lessons.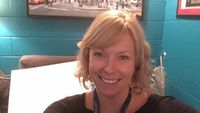 CAITLIN SLOTNICK  ~ Acting Coach
bio coming soon