Morningside preschool programs are offered 
through partnership with Morningside Day Out
(2108 Briarcliff Road, Atlanta GA 30329
) 
**this class is open to MDO students as well as children ages 3-6 in the community **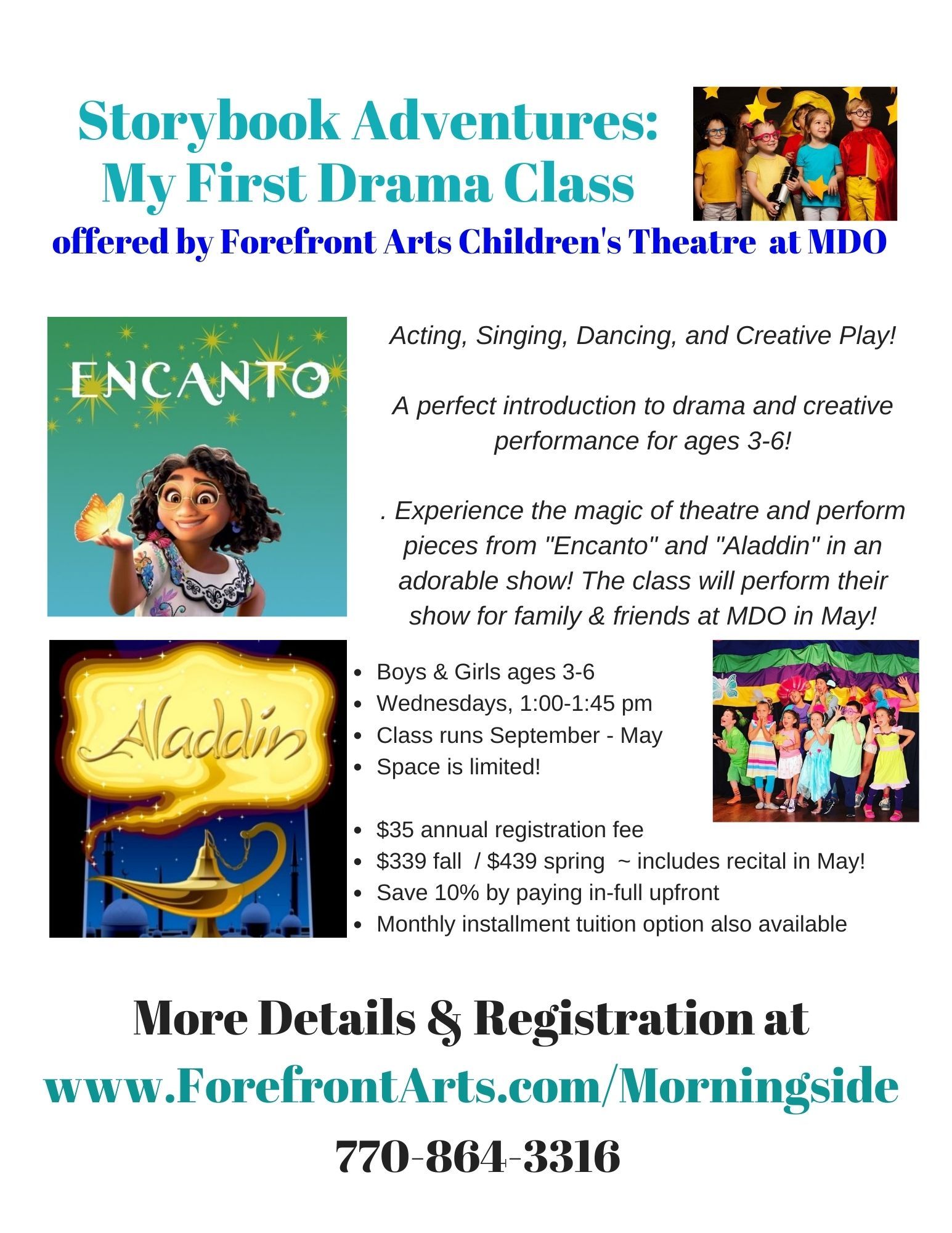 Each week we'll learn physical & vocal warmups, learn confidence-boosting drama games, play with puppets, sing & dance, act out stories, and gradually build towards our performance inspired by Encanto and Aladdin next May!  
Tuition & Enrollment Details:
~ $35 annual registration fee 
~ Tuition: $439 spring semester ~ includes performance in May!  
~ A monthly installment option is also available to equally split tuition into 5 installments of $92, Dec - April.
~ Students do not have to be enrolled at MDO to participate in this class
Class Dates:
~ Spring semester: January 4 - May 10
~ Performance of "Encanto & Aladdin" will be held at MDO on May 10, 2023!
~ We follow the MDO school calendar. 32 classes are scheduled over the season but we have only charged tuition for 30 classes so if a class has to be canceled due to poor weather or teacher illness we will not need to schedule a makeup.
(Under PROGRAM LOCATION select the "Atlanta ~ Morningside Day Out Preschool" and the class options will load)