Morningside preschool programs are offered 
through partnership with Morningside Day Out
(2108 Briarcliff Road, Atlanta GA 30329
)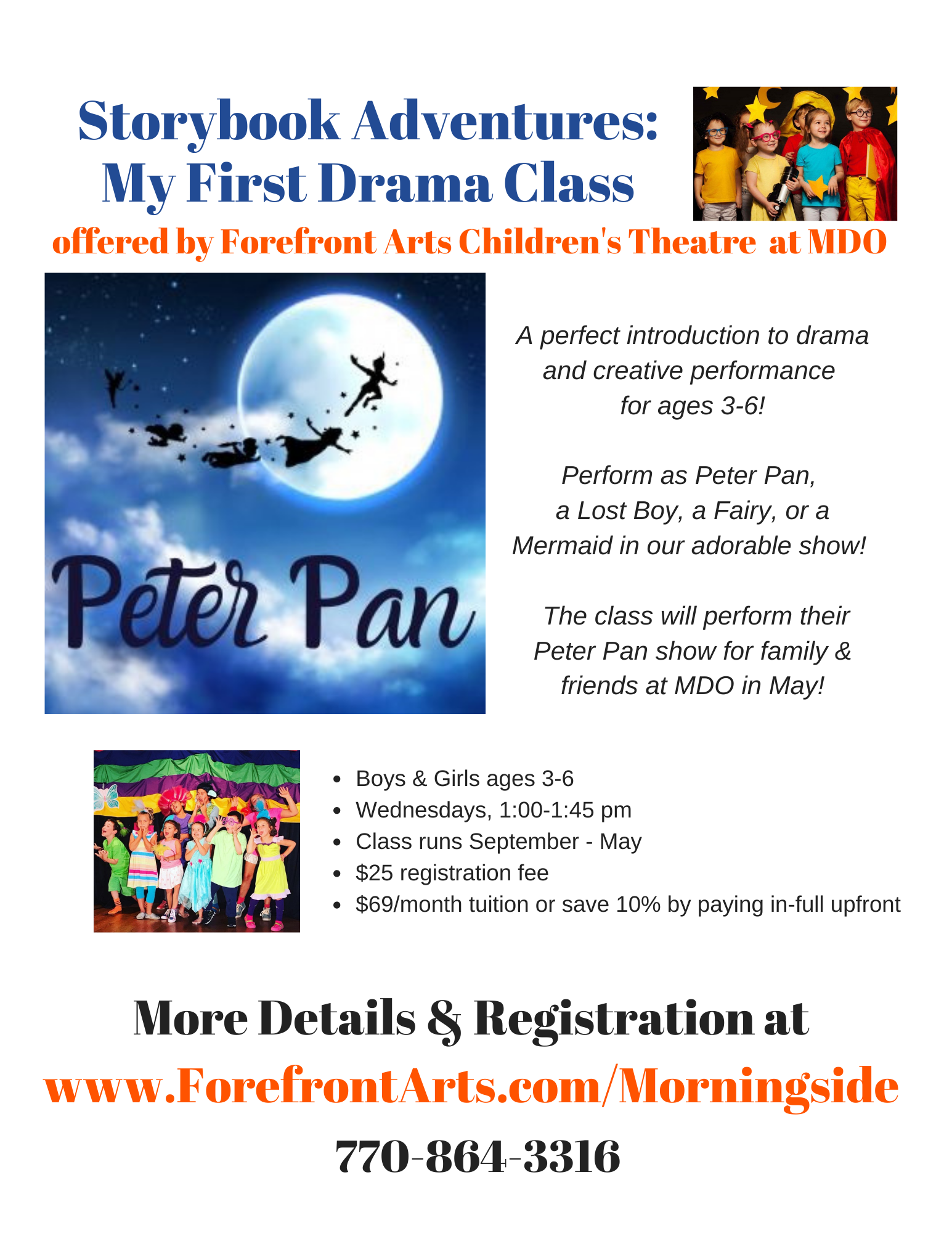 Tuition & Enrollment Details:
~ $25 annual registration fee
~ Students have 2 enrollment options:
EXPLORE -- enroll for just fall semester and play introductory drama games, begin learning songs & dances, and try out this whole drama thing!


 

EXPLORE & MORE -- enroll for the whole year, have fun exploring drama in the fall and perform in the "Peter Pan" play in the spring!
~Tuition Options:
EXPLORE -- $345/fall semester paid at registration.  Enrollment will end in December 2021 unless you enroll for spring semester to perform in the "Peter Pan" play with your friends!


 
EXPLORE & MORE -- $69/month installments or $625 at registration (save 10% by paying in-full upfront).  Enrollment will be for the whole school year through the "Peter Pan" play in May!  (If choosing the installment plan, tuition for 32 classes will be divided into 10 equal payments August - May and families will pay the same amount via auto-charge whether your class meets 3, 4, or 5 times in a month.)
~ The "Peter Pan" performance will take place in May 2022 at MDO!