• Preschool Performing Arts Enrichments
• School and After-School Enrichment Programs
The Forefront Arts program is built on three pillars:
2) CREATIVITY
3) INTEGRITY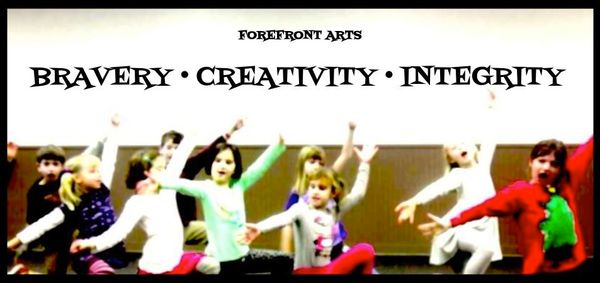 We believe that experience in the performing arts provides students with many valuable life skills including self-confidence, resourcefulness, teamwork and self-control.  Our desire is that our students not only develop a love for the arts through our classes and drama clubs but that they also develop their confidence, imagination and leadership skills. 
We offer leadership opportunities and internships for advanced students who wish to cultivate experience in arts education and arts management and we partner with several local theatre and arts organizations to expose our advanced students to networking and artistic opportunities.     
We handle all the registration and tuition payments, plan all classes and activities, run rehearsals, design and create sets, costumes and props for each production, and even sell the tickets to each performance!  

Whether you are looking for an adjunct teacher to teach theatre classes during the school day, an after-school drama club at your location, performing arts classes for your children or a community outreach program for your church or community center Forefront Arts has the experience and staff to provide a top-notch performing arts educational program for your students!
Click here to meet our staff >>>